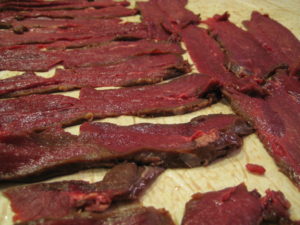 Checking deer in everyday during normal business hours and on Sundays 8-9 pm through gun season.
Did you know Sunset Meat Market can process your deer during hunting season? It's true!
We take great pride and care when it comes to processing venison. All deer carcasses are thoroughly cleaned and washed before cutting. This helps ensure quality. Additionally, all of your venison cuts come back to you. Each deer is tagged with a registration tag number which is used to assist in the identification process when picking up.Please visit this page during deer hunting season for updated information on drop-off times and more.
---
Have a question about what other animals we can process? Visit our Contact Page to get in touch with a member of our team today.
---
DEER CHECK IN: Everyday during normal business hours and on Sundays 8 – 9 p.m. through gun season